''Intellectual Activities Leading to Evaluation (IALE)"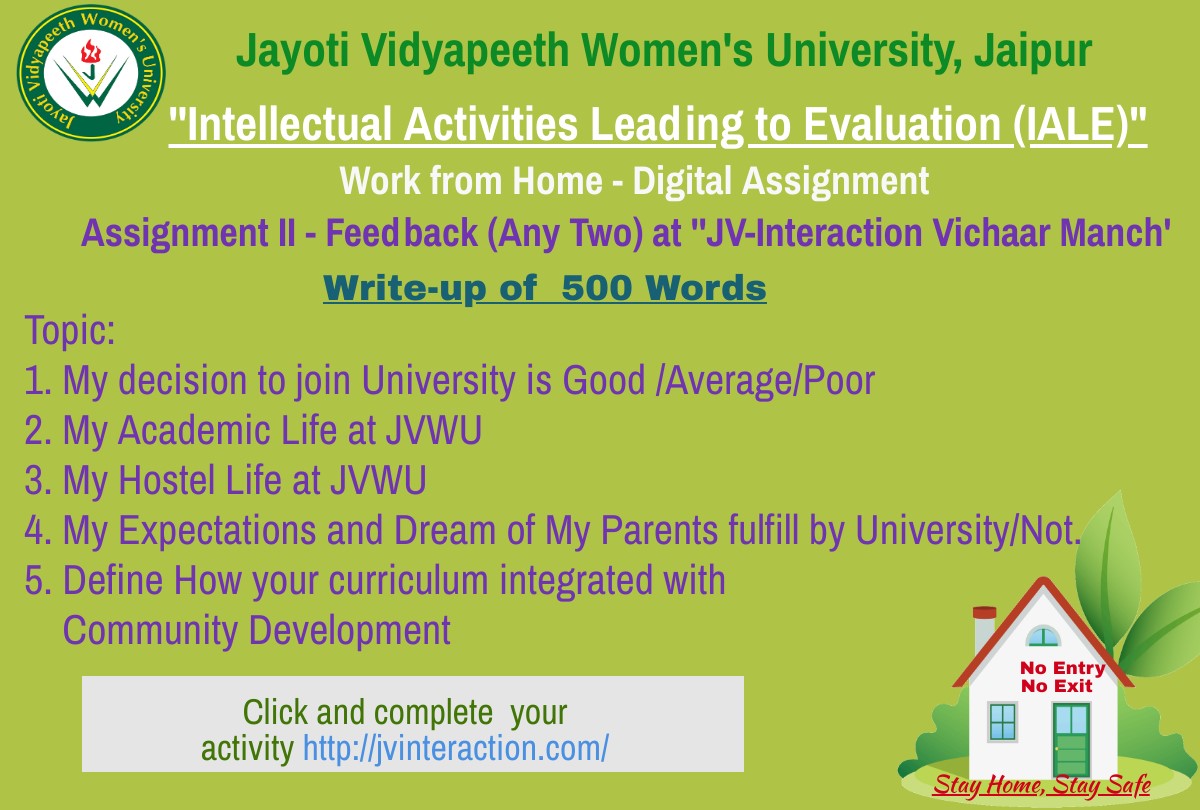 Assignment II - Feedback (Any Two) at ''JV-Interaction Vichaar Manch''http://jvinteraction.com/
Topic
My decision to join University is Good /Average/Poor
My Academic Life at JVWU
My Hostel Life at JVWU
My Expectations and Dream of My Parents fulfill by University/Not.
Guidelines to obtain good- marks
Get Registered and become a Member of JV- Interaction Vichar Manch
Write a each note/write-up of minimum 500 words for Assignment I & II to describe the topic mentioned the tickets posted on JV- Interaction Vichar Manch
Mention Your Name, Enrollment No, Father Name, Mother Name, Topic Name , Program Name and University Name with #Hashtages before writing a write-up.
Give Reference of already published Literature
Use Live Examples
Use University references/link along with University website link compulsorily
Use Hashtag # on your write-up (minimum 25 )
Describe Ancient Indian Literature references to correlate (if any)
Writ up has to type in Comment Box of Related Ticket, Copy Paste not allowed.
Assignment No. III should be completed through Google Form which link https://forms.gle/rPmwSErjQYWWE1NE8 already has been sent to your registered email Id and Mobile numbers.