Admission Process Flow Chart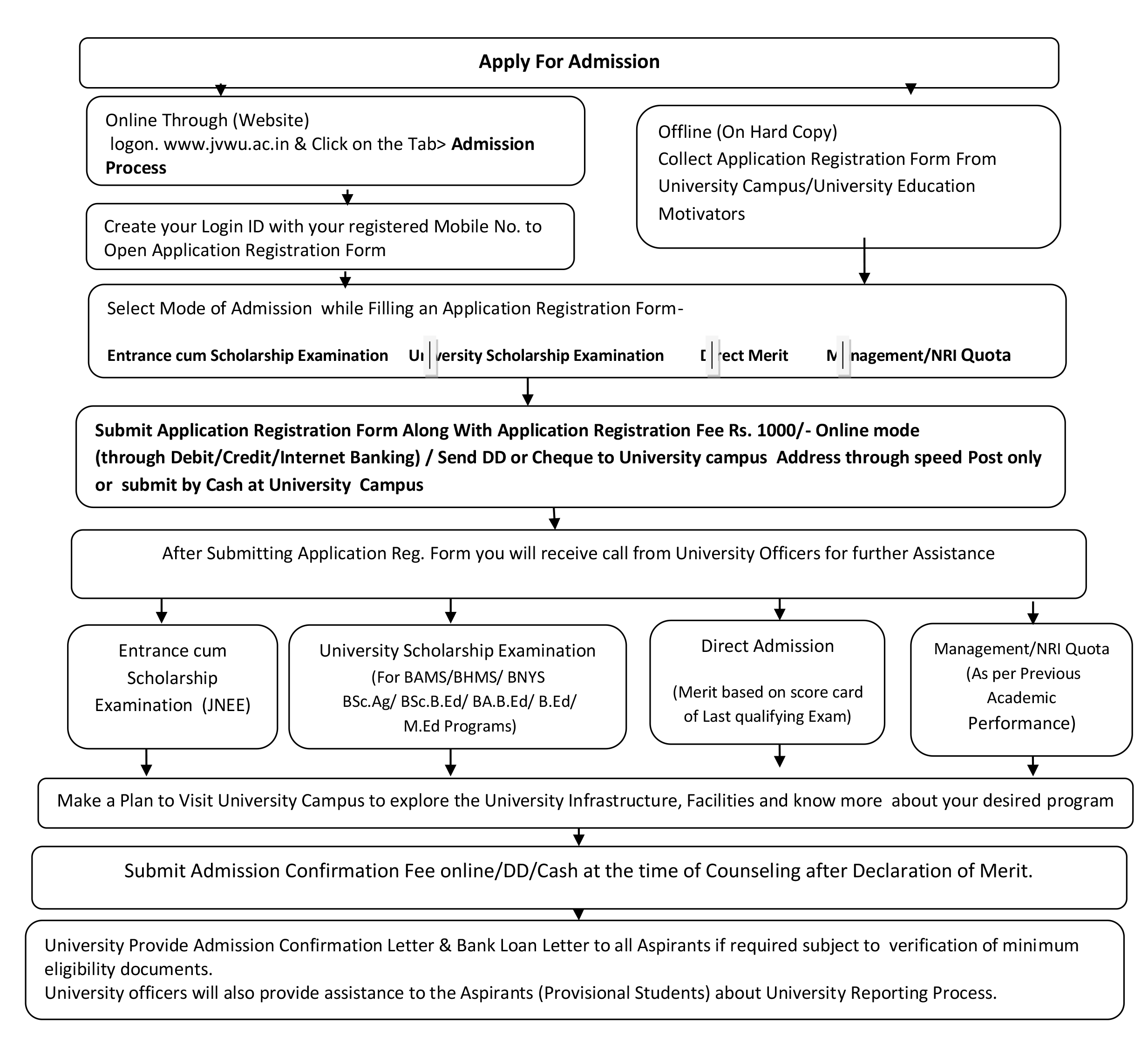 Note:
To Apply Online/Offline- visit University Website- www.jvwu.ac.in or please contact on Toll free No- 18001805657, Mobile No-9001140140, Whats App No- 9001096035 or E-Mail at admission@jvwu.ac.in
Students may apply for one or more programs by submitting separate Application Registration Form Along with Application Registration Fee.
Students may submit different Application Registration Form for all Modes of admission (Entrance/Direct/Management Quota) at a time by dep ositing separate Application Reg. Fee.
Without Submission of Application Registration Fee Rs.1000/- Application Form will not be considered.